Accountants and Consultants
Cameron Hysom - creating rewarding business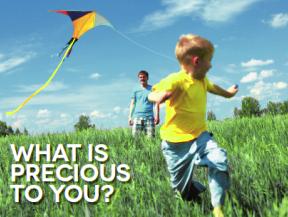 Testimonial
"Fiona at Cameron Hysom, was recommended to me when I made a facebook plea to a business networking group. It went something like this: Help, I'm looking for an accountant who speaks in a language that I understand… I am creative and good with words but definitely not good with numbers! I want someone who will question me and help me plan my business. A man in a grey suit I am definitely not seeking!' A couple of people separately recommended Fiona and from our first meeting, I have congratulated myself on choosing to work with her and her team.

Simple, effective advice in plain language that I can understand. Add to that the friendly, efficient and effective service she (and the rest of her team) gives and I am still delighted at my decision to choose Cameron Hysom. I would recommend them in a heartbeat."

Sarah Kennard
1406 Consulting Limited
Telephone: 01327 341743


Home page
At Cameron Hysom Ltd we recognise that you are in business because of what is precious to you, that's why making it a success is so important.
Since the early 1990's we have been providing business advice and helping businesses like yours to improve their results. This can be in the form of:
Improved profitability, increased efficiency or lower stock holdings (without compromising the operation)
Achieving or exceeding planned performance, against goals and objectives
Improved cash flow management, helping you find ways of avoiding the surprises and sleepless nights!
This is done by providing regular financial information which will enable us to give you feedback and business advice that will aid the decision making process at the time that it is needed, either operationally or strategically.
The result? Rewarding business and success!
Don't just take our word for it, below each picture on our website is a testimonial from some of our existing clients, here is a quote from one of our case studies

I would like to thank you for being such a crucial part of our success over the past few years. You took over the reins when we were not strong and treated us with extreme respect, calmness and positivity. This enabled us to make the gradual transition to a mature and more robust company.
Architect - London: Sales growth 271% in 6 years and profit improvement 69%

or visit our Partner Fiona Hysom ACMA CGMA MSc on
LinkedIn
and view her recommendations.
Click on any underlined wording to guide you to our business advice or free guides where we can tell you a little more about how it can work for you.
Also on our website are a number of free guides that you may find useful, here is a list of a few of them:
If you found these useful then note that the guides listed below will be available shortly
Business control - Spinning your plates without your plates smashing!
How to write a Business Plan
A guide to new business start up
Basic Bookkeeping
Should I trade as a limited company or a sole trader?
VAT explained and the flat rate scheme
Bookmark this page for easy access when you check back for the new guides.
We can of course help you with your Annual Accounts and Taxation needs, here is a list of the type of service we can offer you. We pride ourselves on the quality of the help and advice we offer and keep in regular contact with you during the year to ensure the advice we are giving you is always relevant to your needs:
Accounts & compliance:
Management Accounts
Annual Accounts
Book Keeping
Companies Act
Finance Act
Company Secretary
Taxation:
Personal Tax
Sole Trader Taxation
Corporation Tax
Tax Planning
PAYE & Payroll
VAT registration
VAT
Call us on 01327 341743 to arrange a free consultation or to request a quotation.
Back to the main menu (footer menu continues below)